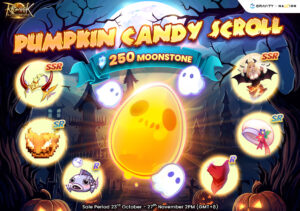 Acquire a SSR Halloween Costume with just 250 moonstones!
this item only available from October 23rd – November 27th 2PM (GMT+8)
the Halloween Package is finally here! As we gear up for the spooky season,
we're excited to offer a special costume that you won't want to miss out on. so get ready to collect
the ultimate Halloween costume on this Halloween. To get your hands on this exclusive costume Marie Rose Spirit(SSR),
Crown Of Deceit (SSR), or Pumpkin Mask and more items just by open up the Pumpkin Candy Scroll!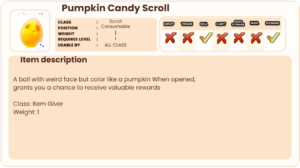 List of Items that you can get within Pumpkin Candy Scroll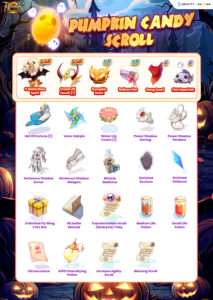 Items highlight
---
🔔 Stay updated with our latest news, updates, and events at:
– Facebook: Ragnarok Online Landverse
– Discord: Ragnarok Landverse
– Twitter: ROLandverse
– Facebook Group: Ragnarok Landverse: Official Community
– Official News: Landverse News